by COSPE
The under-representation of Africa in the Italian media catches the eye even more today, during the COVID-19 emergency. The absence of Africa from Italian primetime TV news, already highlighted by COSPE Onlus, Osservatorio di Pavia, the National Italian Press Federation (FNSI) and the USIGRAI (the Italian Rai journalists trade union) in two recent reports "Illuminare le periferie" (Put the Suburbs in the Spotlight) (2017 and 2019), has been the focus of an online debate "Africa (No) News" organized by COSPE on April 27th 2020, gathering over 50 participants.1
Only news events such as natural disasters, terrorist acts and kidnappings affecting our compatriots seem to find space in Italian media, with a dramatic drop from 1,152 African news in 2016 to 440 in 2018. Against this context, "no news" is rather "bad news", and we lose an opportunity to share a better understanding of reality and find standard solutions Anna Meli, Director of COSPE Italy-Europe and Communication Departments, underlines this is more compelling during these hectic times when more pluralistic information could help to cope with the overwhelming crisis and stimulate a more intercultural approach. China first, then Europe and the USA, besides national and regional news, are dominating in the Italian media, with almost no room for information from Latin America or African countries.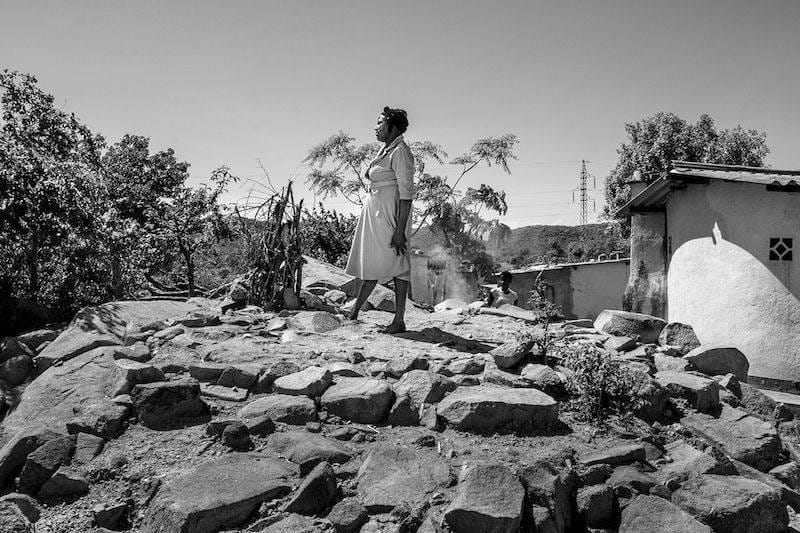 Data and findings illustrated by Paola Barretta (Osservatorio di Pavia) show that despite the high quality of in-depth reportages, Africa remains at the corners and never enters the mainstream news headlines, except for topics such as terrorism, immigration, conflicts, climate disasters. This is the main reason why Antonella Napoli founded Focus on Africa: to report on African news, to give space to field stories and data from the African continent, and to tackle the forgotten crises, starting from the Darfur in 2005 to the 2020 pandemic. Focus on Africa found that it is only when Italians (or Europeans or Americans) are directly involved that Africa is worth primetime news, and even the COVID-19 relegates Africa on the marge of mainstream information.
A sort of "informative decentralization" is much needed now, as pointed out by Jean-Leonard Touadi, academic, journalist, and FAO consultant. A well-known expert of the African context, professor Touadi highlights what he sees as a kind of provincialism by Italian journalists, who struggle to recognise the so-called "newsworthiness" of Africa, despite the many political, economic if not ethical reasons to report on Africa. No innovation, despite the willingness of many to raise a different voice. This trend is even more estranging when seen by a journalist living and working in Senegal, such as Chiara Barison, blogger and communication manager for the Italian Agency for Development Cooperation in Dakar (AICS). "We look at Africa fearing a hecatomb, but this is a continent capable to cope with many diseases and epidemics and might have something to teach us, if we only would listen". Media coverage on Africa, in Italy as elsewhere, runs the risk of oscillating between the afro-pessimism (emphasising Africa as the abode of wars, diseases, poverty, bad governance, lack of effectiveness) and the afro-optimism (naive trust in the future, in the youth). Against these different but complementary forms of othering, she introduced the notion of afro-responsibility, stressing the importance of challenging the stereotypes and representing instead the everyday, the social life, including success stories of entrepreneurship that can stand as an example also for Italian/European unemployed youth. It is about gaining a qualitative gaze focusing on life stories: people, not numbers.
The outbreak of the COVID-19 epidemic has added new challenges to the complex task of producing and sharing accurate information on and from Africa.
According to Jean-Leonard Touadi, the prevalence of serious diseases (such as malaria, over 400.000 deaths per year, still not "newsworthy" in the international media) prevents Africans especially in rural and remote areas to fully understand the COVID-19 emergency: "you cannot kill a dead body" states a certain collective irony, meaning that when and where life is so precarious, what could kill you more? This is also linked to the precarious state of healthcare systems in many African countries, that the legacy of the structural adjustment plans has considerably weakened, as Antonella Napoli points out.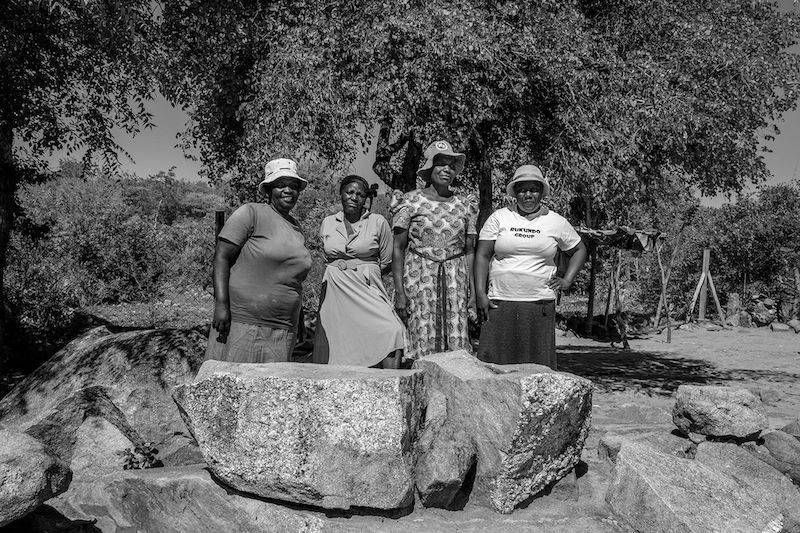 Anna Meli recalls the need "to put texts into their contexts"2: journalists should dedicate time to writing about the contexts, the countries and the cultures of origin of the African migration to better understand the implications of European citizens, consumer and policy-makers choices. This perspective would allow to combine good quality journalism with field-data and story-telling from first-hand witnesses, such as the international development workers, to collect and spread reliable information on the coronavirus pandemic in Africa. Indeed, development workers position may enable them to decipher and explain how African states are informing the population, which measures are taken, and what are the implications on human rights or women rights NGOs like COSPE are moving in this direction, with a renewed emphasis on data collection and sharing aiming to report and denounce human rights violations during COVID-19. The panel concluded by focusing on information sources' reliability. This is crucial for journalism, especially when dealing with an issue and in an area characterised by the rapid spread of "fake" or unreliable information. The presence of eye-witnesses in the field can contribute to reducing the scope of deliberate manipulations (Antonella Napoli), although information is far more challenging to collect in rural and remote areas than in African capital cities (Jean-Leonard Touadi). In Senegal, the wide mobilization of civil society organizations and young activists act as a permanent monitor of state-produced information, actions and policy, and it is not so easy for the Government to hide or counterfeit data. Many efforts are deployed to sensitize and inform, including through alternative means such as comics and humour, the so-called "inclusive" and peer-to-peer cooperation on information (Chiara Barison).
In conclusion, with this conference and the other activities of COSPE, we highlight the need to rethink how European media outlets build their story-telling on COVID-19 in Africa, and promoting better connections with international aid workers who can better inform on how and what are the actual implications of such crisis.
---
1 This online event is part of COSPE activities carried out together with journalists, media experts, researchers to lobby the mainstream information and open the door to the world and the contexts from where foreign immigrants arrive and where international cooperation works.
2Quoting Giuseppe Giulietti, President of the FNSI in the Foreword of the 2017 report "Illuminare le Periferie"
---
About the author:
COSPE is a private, secular and non-profit NGO based in Florence, Italy.
---
Acknowledgements