The Sant'Anna School of Advanced studies will host a series of events on "AFRICAN(S') SECURITY: AGENCY, STRATEGIES, PERSPECTIVES" during the months of April and May 2023 focusing on African foreign policies, African agency and developments in the broader region.
AfroSecurity is a cycle of seminars organised by AfricaConnect in the context of the Transdisciplinary Series: it aims to bring together the expertise of academics, practitioners and activists in order to offer a rounded understanding of some of the current issues concerning the African continent, and in particular the South Sudanese conflict, the Maghreb authoritarian turns, foreign policy, and unrest along the Southern European frontier.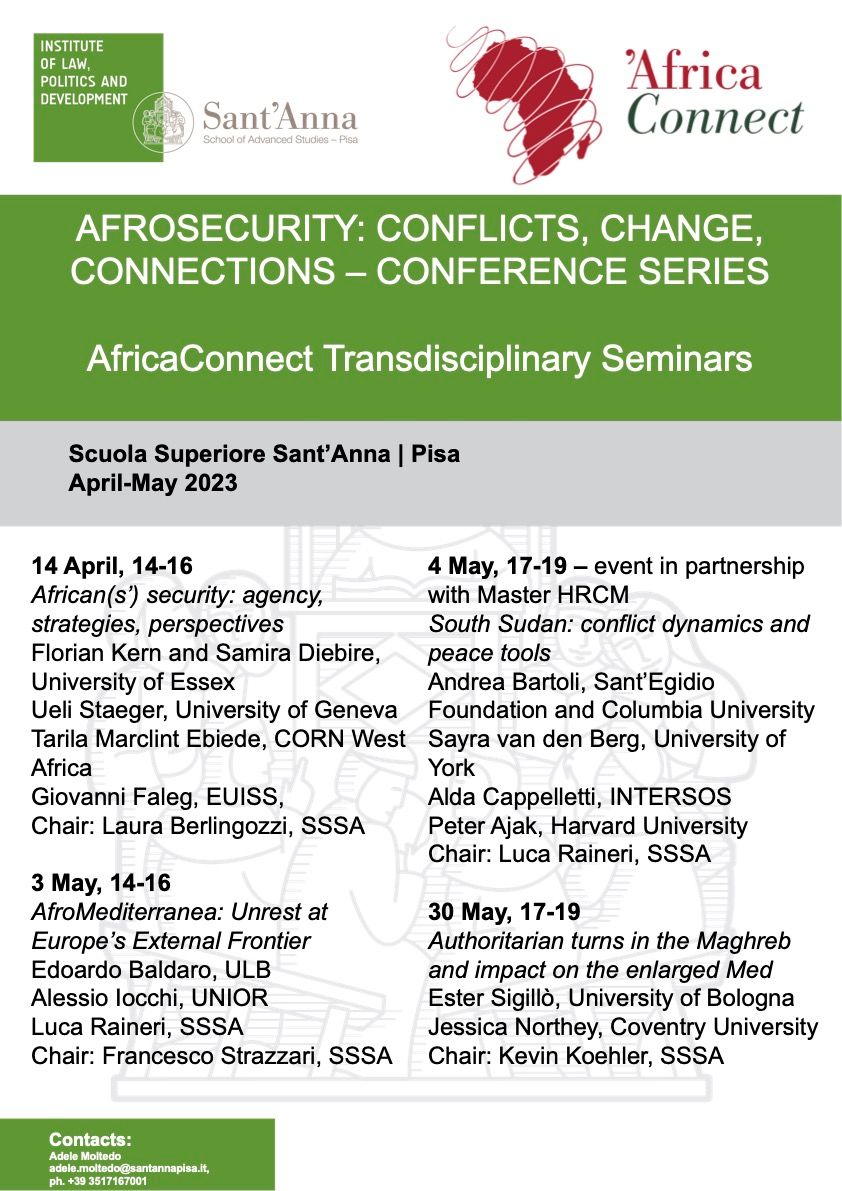 The first event will take place this Friday, April 14th at 14:00, in Room 3 or online, and it will bring together academics and practitioners who work on African foreign policy from various institutions (EUISS, Essex University, Geneva University, and CORN West Africa). You are all warmly invited to participate, in presence or online.