ERIS – a research group at the Sant'Anna School of Advanced Studies in Pisa (Italy).
Inter-disciplinary Political Studies (IdPS) – open access, peer-reviewed journal publishing academic articles in the field of comparative politics, international relations and related disciplines.
Blogs and other digital scribblings that we like
Mapping Security – Tracing emerging trends in the market for high tech security solutions
criticalsecurity.ca | critical interventions into contemporary security politics
Critical Criminology | perspectives news research learning
STATEWATCH | monitoring the state and civil liberties in Europe
ROARS – Return On Academic ReSearch
Critical Legal Thinking | Law & the Political
Border Criminologies – Foreigners in a Carceral Age
ALTER-EU | Europe's campaign for lobbying transparency
European Area of Freedom Security & Justice – increase the transparency of the EU and Member States Institutions and favour a wider democratic participation to the transformation of the EU in a true Area of Freedom Security and Justice
Venus in Arms – Critical perspectives on Italian Defense, European Security and International Affairs
IR blog – PhD candidates and post-docs around Berlin
Analysis and reporting
Afrique drogue | Le blog de Christophe Champin
INTELWIRE – News, analysis and primary source documents on terrorism, extremism and national security.
ISIS Europe – Blogging on Issues of International and European Security
War is Boring – From drones to AKs, high technology to low politics, exploring how and why we fight above, on and below an angry world
The Guardian Defence and Security Blog – with Richard Norton-Taylor and Ewen Macaskill
TerraTerra – Cronache da un pianeta in bilico, di Marina Forti su pagina99.it
---
From the State of Control to a Praxis of Destituent Power
By Giorgio Agamben, 4 February 2014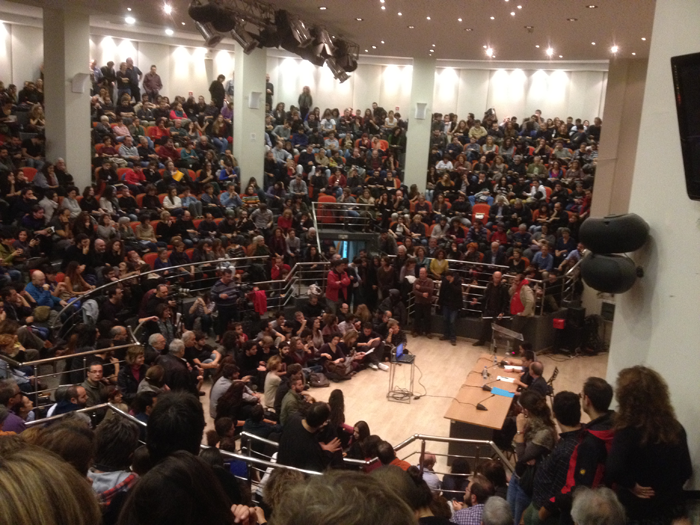 Faced with absolute state control and the rapid eradication of political society, only a theory and praxis of destituent power can reclaim democracy. This is the transcript of a public lecture by Italian philosopher Giorgio Agamben delivered to a packed auditorium in Athens on November 16, 2013, continue reading on ROAR magazine
---
G. M. Tamás: Once more on Post-fascism
Lecture by G. M. Tamás on post-fascism at Zagreb on 14th-15th March 2013.