With the Russian invasion of Ukraine, many anti-war protests have taken place in Russia. As a result, many students and scholars have faced police violence and persecution. Maria Rakhmaninova is one of the youngest doctors of philosophy in Russia – she defended her dissertation on political philosophy at the age of 33. She lost her job, her career and her lifework and now she has to work as a cleaning lady because she refuses to "serve the regime" with her mind and heart. Dr Rakhmaninova is not hiding her identity, face or name while she raises her voice against the government. That is despite the fact that it is illegal in the country to condemn what the Kremlin calls a "special military operation".
On the 24th of February, the day when President Putin ordered to invade Ukraine, Dr Rakhmaninova entered her classroom at the Saint-Petersburg Humanitarian University of Trade Unions and decided that she could not stay silent about the Russian invasion. In the middle of the lecture, she received a call from the dean's office threatening her with some "consequences" unless she didn't stop talking about the government's politics. She signed the resignation papers on the same day. Dr Rakhmaninova is just one of the hundreds of Russian scholars, professors and school teachers, who were fired, fined, persecuted or forced to flee the country due to their anti-war stance.
FIFTH COLUMN AND FOREIGN AGENTS
On the very first day of the war, hundreds of Russian artists, journalists, and human rights advocates voiced their protest against it, signing petitions (Petition "Stop the War in Ukraine!") and publishing open letters to the authorities, demanding to stop the bloodshed. The Kremlin labels them as the "fifth column" – the puppets of the West, traitors, spies and foreign agents.
"The war against Ukraine is unjust and obviously meaningless […] It leads to enormous human losses and undermines the foundations of the established system of international security. It is painful to understand that our country became the instigator of a new war in Europe […] We demand to respect the sovereignty and territorial integrity of Ukraine. We demand peace for our countries". This petition signed by hundreds of Russian professors and researchers on the first day of the war was taken down by the government. The Kremlin silences, suppresses, erases and punishes every voice, every message, every picture, placard, or pin against the war.
Some members of this "fifth column" have also been declared to be "foreign agents", which is another form of government's oppression against freedom of speech. Initially the foreign agent law targeted the independent media, various human rights organizations, groups assisting victims of domestic violence, LGBTQ+ aid groups, eco-activists etc. According to the latest amendment, a foreign agent can be defined as a person or an entity who is "under foreign influence", which ranges from getting any sort of payment from a foreigner to undefined foreign "persuasion". The bill additionally includes relatives or friends of foreign agents as "affiliated individuals". Foreign agents should mark all their public posts, papers, articles, or mentions in any media with a disclaimer, and go through regular government audits and administrative checks. They cannot participate in political or educational activities, and are heavily fined in case of defiance.
Scholars have also been included in this list. One of them is the most prominent, famous and outstandingly popular Ekaterina Shulman, a political scientist, an associate professor at the Moscow Higher School of Social and Economic Sciences, at the Russian Presidential Academy of National Economy and Public Administration and associate fellow of Chatham House. Apart from her academic career she hosted her own radio show (on the station which is now banned by the government) and has a YouTube channel with nearly one million subscribers. Although she never declared her political ambition, the slogan "Shulman to the presidency" became viral on Russian social media. Labeled "an idol of Russian youth" by western media, she continued her academic and political activities for as long as it was possible. However, it was a matter of time for her, a mother of three, to be forced out of Russia.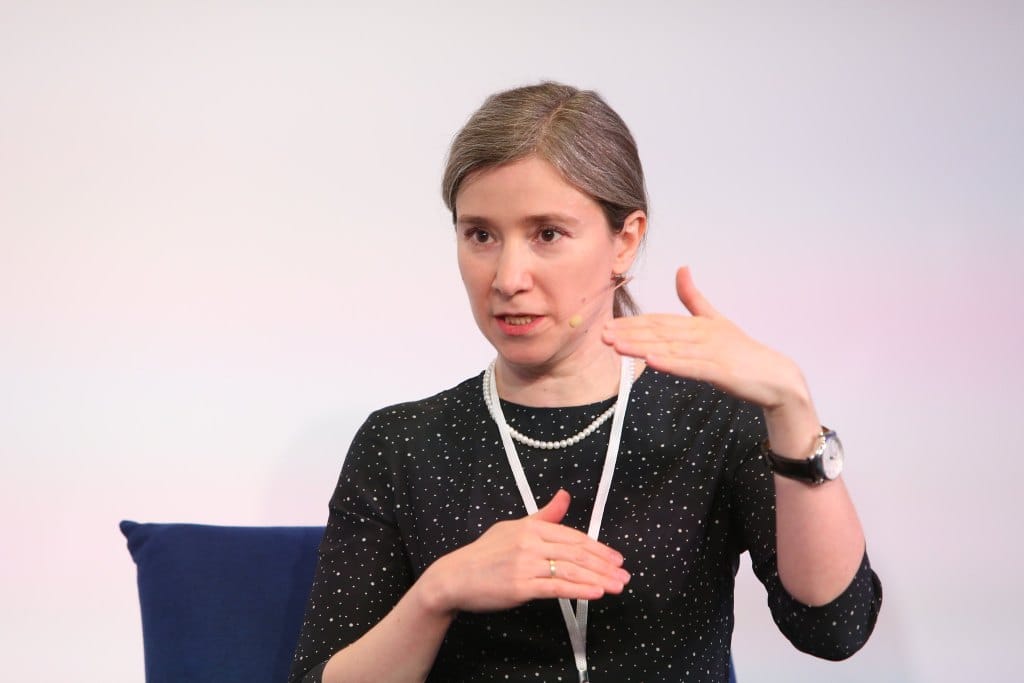 SPY MANIA
Kremlin's crackdown on academia did not just start on the 24th of February 2022. Over the last 20 years, a range of high-profile arrests on the charge of high treason has intimidated and demoralized the academic community. Several prominent scientists have been charged with espionage within a single year in 2021 and not everyone has made it to court. Human rights advocates claim that statistically researchers are the second largest group convicted of high treason. The number of scholars fired for expressing their views on the Kremlin's foreign and domestic policies skyrocketed after the annexation of Crimea in 2014. Russia has seen another wave of resignations in 2021 when the biggest opposition figure Aleksey Navalny, who returned to Russia from Germany after a failed poisoning attempt, was arrested immediately as soon as he stepped on Russian soil.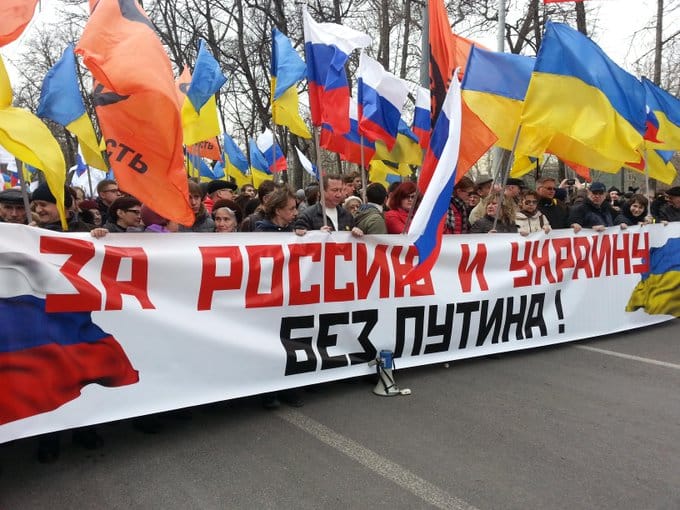 Government's discontentment over the increasing number of academic dissidents led to new legislation, which provoked a huge public outcry in 2021. The amendment to the law on education obliges scholars to obtain permission from the Ministry of Education in order to establish partnerships or any sort of cooperation with foreign colleagues or institutions, which threatens and damages the core higher education values such as academic freedom and autonomy. The Presidium of the Russian Academy of Science has called on the Parliament to reject the bill but this call was ignored. This legislation has been a major blow to the Russian academic community, especially in the sphere of social sciences, which had to emerge from scratch after the collapse of the Soviet Union, where any independent political or economic thought was suppressed.
Many had to flee from the country after security forces' intimidation. Among the most high-profile cases was a prominent Russian economist, the rector of the Moscow New Economic School, Sergei Guriev. He was forced to leave in 2013 because of his critical assessment of the Kremlin's actions. After being subjected to police pressure, investigations and questioning, Guriev left Moscow for Paris, where he has a position as the Scientific Director of Sciences Po's Master's and PhD programs in economics.
Since then Sergei Guriev has been a vocal opponent of Vladimir Putin and Navalny's ally. After the beginning of the war he, together with other prominent Russian dissidents, launched a platform 'True Russia' whose mission is to help Russians escape from Putin's persecutions and settle in other countries as well as to support Ukrainian refugees (by now they raised over 1 million pounds).
While some scholars managed to escape, there were a few outrageous cases of police abuse against representatives of academia. The rector of the aforementioned Moscow Higher School of Social and Economic Sciences, one of Russia's top universities, Sergei Zuev, was arrested after a 30-hour interrogation. The university was under scrutiny from the intelligence services for years due to its pro-democratic and liberal stance. The arrest of the rector, whose health condition in detention has dramatically deteriorated, sparked outcry even within the Parliament, and even though Putin himself agreed that there is no need to keep him behind the bars, this did not change anything. Zuev went through heart surgery while in detention and remains in custody until today.
"TO BREAK THROUGH PROPAGANDA"
The opposition movement in academia in Russia is not only limited to the university professors, rectors and high-profile scholars but ordinary school teachers, who have no international support or clout, have no place to go and no additional sources of income. Moreover, they are confronted with a massive propaganda campaign recently launched by the Kremlin. Currently, the Ministry of Education of Russia has obliged the elementary and secondary schools to include "patriotic education lessons" in the program. In addition, many teachers became defendants in the criminal cases for their pacifist position, some had to flee from the country, and none of them has any perspective to find a job in the education sector under this regime.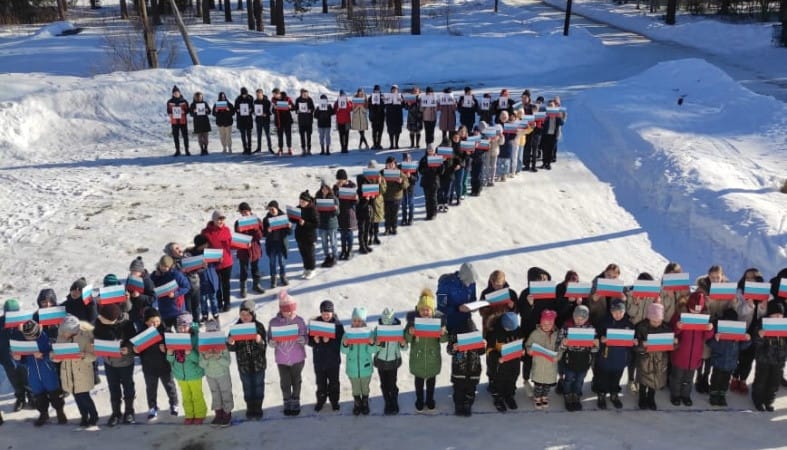 Irina Gen, English and German language teacher in Penza, faces a long-term prison sentence, under a recently introduced law against the so-called 'fake news' about the army, for condemning the war and claiming that Ukraine is actually a sovereign state. She said that she was simply trying to "broaden [her] students' worldview" and "to break through the propaganda that is being fed to this country."
Russian academia ended up on the frontline of the information war, which probably is as important as military actions on the ground. Since the beginning of the invasion, the Kremlin has poured an unprecedented amount of money into state-run media, tripling its spending on propaganda compared to the same period last year. It can be said that the level of government's grip over freedom of speech is as close as ever to the late Stalinist Soviet Union.
International networks and support can help some scholars to escape from the persecution but the vast majority of them act at their own peril and risk, suppressed by the government, persecuted by the security forces, stalked by Putin's supporters and blamed by a big part of the international community. Despite all of that, the student campuses across Russia remain hotbeds of opposition and dissidence, raising hope for the future of the new free Russia.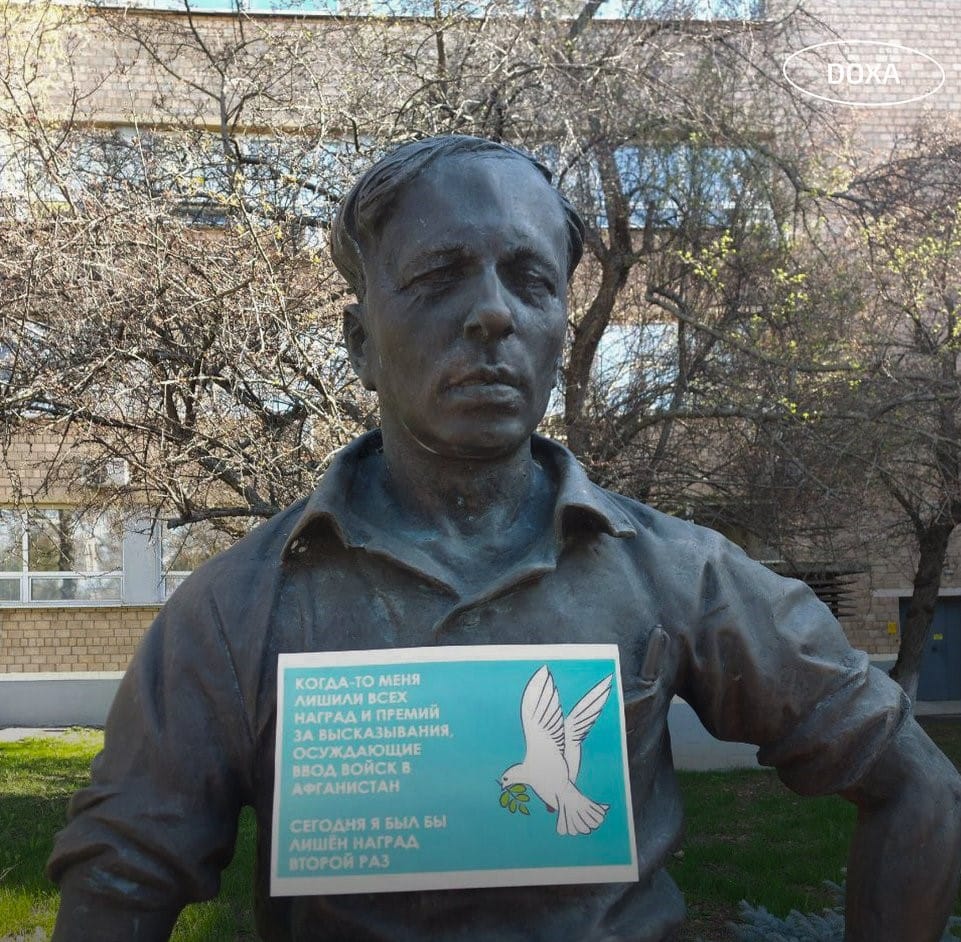 ---
Cover photo: Protester detained in St. Petersburg. AP Photo/Dmitri Lovetsky